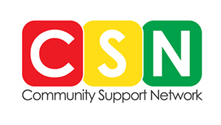 SUFA works across a number development themes to build strong communities. SUFA after delivering services to address financial issues, the next logical development was to assist would be assist small community organisations, individuals attempting to start an enterprise and those who have successfully launched a venture but are still struggling to grow.
To this arena SUFA is brings its Community Support Network (CSN) a project designed to reduce the financial burden on charities and business start ups to facilitate the development of a nurturing environment by providing facilities to free up resources for organisation and individuals alike. The CSN is a sign of SUFA faith in the talent existing in the local communities in which it delivers it services.
The CSN offers more than just a first class working environment, we are offering a matrix of services as part of our commitment to the success of CSN members. We offer a range of supports services to help get businesses off to a great start.